Marco Lopez's Recommendations
His optimism and excitement to help us find the right home brought us comfort…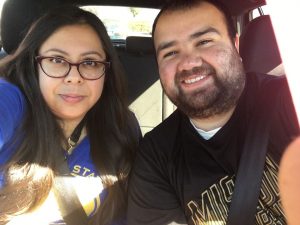 Jessica Cerritos
Salinas, CA
Marco helped my father buy a home and when I became a newly wed he also helped my husband and I buy our first home. We went with Marco because of the trust, friendship, and customer satisfaction my father experienced. Marco guided us through the whole home buying process. He explained everything and made sure he addressed all our questions. As first time home buyers the whole process was intense. He made the process easier to understand and it was very helpful that he is bilingual in Spanish and was able to communicate with our families. He kept us going and his optimism and excitement to help us find the right home brought us comfort. He was patient and understanding of our needs. He's friendly and flexible with his schedule. My husband works long hours and I have a long commute so he made looking at houses at our availability possible. When he's helping you find a home you feel he's invested in finding what you want. Thanks to him we have a house we can call our new home.
---
He impressed me…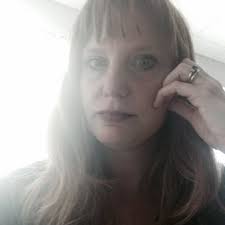 Carol Storckman
Los Banos, CA
Marco was very helpful from the first time I spoke to him over the phone. He impressed me in that he took time to ask a lot of questions about what kind of house and area I was looking for. He negotiated a very good deal for me on the house, which I love.
---
Marco went above and beyond…
Justin Durocher
San Jose, CA Alum Rock
Marco went above and beyond to help us find a home in our price range. He was very thorough and made sure we understood everything every step of the way.
---
Go with Marco you won't regret it!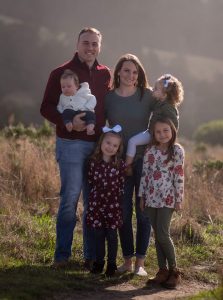 Kayla Franssen
Seaside, CA Mid Broadway
We were new to the area and knew no one, we got paired with Marco and were pleasantly surprised with his eagerness to know us, our wants and expectations of his services. If Marco didn't know an answer to our questions he always followed through with a prompt answer. What won us over was his willingness to fight for us, we would recommend him highly! Go with Marco you won't regret it!
---
Marco always brings his "A" Game…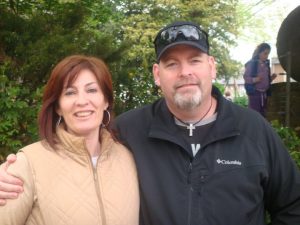 Greg & Patricia Jones
Marina, CA
In 2016, just after returning to California after many years of Military & Department of Defense Service abroad, we decided to pursue the American Dream and buy a home on the Central Coast. As days turned into weeks, weeks into months, a local friend suggested we change Real Estate Agents and contact/bring on Marco Lopez as our Agent. After a brief conversation with my wife, Marco quickly provided 10 listings for us to peruse; moreover, he provided us homes we hadn't seen before and was willing to show these homes to us immediately. More times than not, loyalty is an awesome quality, but not initially in this case. Instead of changing agents and joining Marco's team in 2016 (which is what I should have done), I stayed with my original agent... and have regretted making this decision. Fortunately, I was given another opportunity to serve the Department of Army overseas and needed help selling my home in early 2019. Because of my epic mistake in not asking Marco to represent me in 2016; I wasn't going to make the same mistake twice. Marco is a consummate professional who will put in long hours to make sure the buyer and/or seller's needs are always being met with 360 degree coverage, no blind spots. Marco prides himself in discussing all options including talking through those tough discussions buyers or sellers would prefer to avoid (every scenario is different and Marco always brings his "A" Game). The benefits of his thorough 360 approach ensures his clients can/will enjoy full transparency with no surprises. As my personal experience of Buying/Selling my California Dream home has come and gone; Marco was able to take and make this final chapter a memorable experience for us both serving as the Closer for us and the Enabler for another family. This family has found and secured their dream home thanks to Marco Lopez. Lastly, the keys to Marco's successes are many and it starts with building trust with his clients. I literally gave Marco the keys to my house and he made the magic happen (Drone advertising, sales campaigns, reaching out to our local friends and neighbors, blanketing social media applications, sharing information with other agent colleagues, and setting up multiple open house events). Marco and his lovely family will forever be a part of my family. His pleasant demeanor and willingness to make himself available or provide clarity and explanation surrounding absolutely any topics had a genuine impact on my family. I am proud to call Marco my friend and am grateful for finally making the right decision for my family... He truly is the perfect agent for any family looking to sell or buy a home. He will always put the needs of his clients above his own and his relentless pursuit to stay on top of his game make him the absolute best choice whether you are interested in buying or selling a home on the Monterey Peninsula or beyond. Thank you for everything Marco. All the BEST my friend, The Jones Family (Gregory, Patrizia, Nicole, Noelle, & Happy Dog)
---
STELLAR…with our home buying experience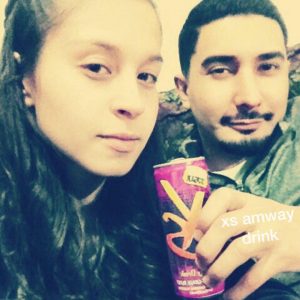 Eugenio Solorzano
Salinas, CA
I had a very good experience working with Marco Lopez. He's a hardworking, patient and honest person. He always returns your calls, text messages, emails promptly, even during holidays. Marco was very transparent with me and my wife, fun and exciting to search for our perfect home. In addition he was exceptionally accommodating with our busy schedules thus making us a high priority the entire time! Plus the process was a smooth transition.Thank you Marco Lopez for representing me and my wife in STELLAR manner with our home buying experience. As for anyone who is thinking of buying or selling no doubt this is your guy, it's not only his job it's his passion!!! When we have the occasion to refer a Stellar Realtor in the area you will be our first choice! Wishing you the best always, Eugenio and Veronica....
---
Cares very much about his clients…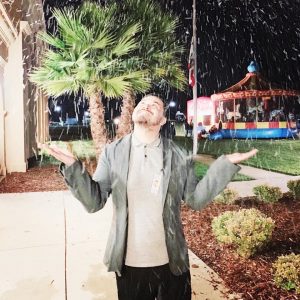 Lupe Gonzalez
Gonzales, CA
It was so easy working with Marcos. Cared about what we wanted in a home and finding it. Cares very much about his clients and the purchase. Highly recommend any first time home buyers to work with this awesome man. Very knowledgeable and communicates well.
---
Will be mentioning your name when our family or friends are in the market for a new home.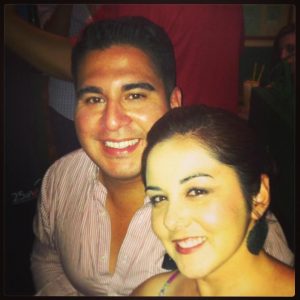 Rocío & Jesús
Salinas, Ca, New East Salinas
Thanks again for all your help with the purchase of our first home. You were patient with us & allowed us to go at the pace we felt comfortable with. Once we found the home we wanted to purchase, you informed us well about the whole process and kept us constantly updated about what we needed to do on our part to move the process along. We made a great choice in choosing you to assist us with our home purchase and will be mentioning your name when our family or friends are in the market for a new home.
Thanks again,
Rocío & Jesús
---
So we knew who to call…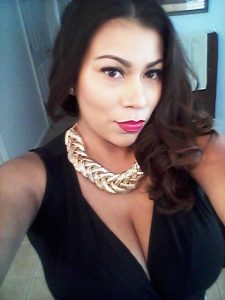 Fabiola Coronel
Castroville, CA
We had used Marcos in the past to purchase a home in 2010. So we knew who to call when trying to sell our second home. He made the process of listing our home fast and easy. We especially loved the pictures he took of our home .As I believe good quality pictures show the details of a home and  that's is very important when selling a home. Had our home sold in a short amount of time . We will continue to use Marcos in the future.We would recommend him to any one looking for a knowledgeable agent who's is not only professional but friendly.
---
He worked hard for us…
Anthony Velasquez
Royal Oaks, CA
Marco was very responsive and attentive to our needs/concerns. We have bought homes in the past but it had been a while. We were competing with other buyers but Marco pulled thru for us. He worked hard for us and were able to get our dream home in the Monterey bay area. We highly recommend  Marco.
---
The most customer-focused realtor…
Henry Lassen
Prunedale, CA
Marco is the most customer-focused realtor that I've ever worked with. There was no limit to what Marco wouldn't do to help his clients get the house they wanted.
---
Marco went above and beyond…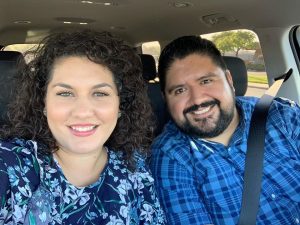 Carlos Arellano
Salinas, CA
Marco was very helpful from the first day we met with him. He let us know how the process of buying a home works and what steps to take. He was very patient with all of our questions and always wanted to make sure that all of our needs for a home were met. Marco went above and beyond in making sure we were happy and completely satisfied. I would recommend Marco to anyone who is looking into buying a home. Thank you, Marco!
---
We could not have found a better realtor…
Katie Morris
Soledada, CA
My boyfriend and I worked with Marco in buying our first home. We could not have found a better realtor than him! Buying a home can be extremely overwhelming and stressful at times, but working with Marco we felt confident that we were well informed in making some though decisions and well taken care of. Marco is full of knowledge, extremely thorough, was a strong advocated for us, was always there to answer our many questions and negotiated some though situations with the sellers gracefully. Because of Marco we were able to keep appliances in the home that the seller wanted to take. He also negotiated a $5,000 price reduction with the sellers, which really helped lower our monthly payment and will save us a tremendous amount in interest. He advocated for us and had the sellers make some major repairs to the floors and windows before we moved in. There are so many little details that we didn't need to worry about because Marco took care of them! Marco was always flexible in making time with meet with and contact us with our busy schedules. Marco is extremely professional and passionate about his work, and it really shows. If you are looking for an awesome realtor to work with, Marco is your guy!
---
Extremely professional and easy to work with…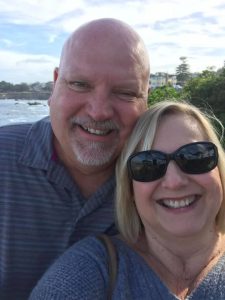 Don & Leslie Koch
Marina, CA East Garrison
My husband and I had the pleasure of working with Marco when relocating from the Bay Area to Monterey County. We found him to be extremely professional and easy to work with. During our first contact with Marco, he spent time getting to know us and getting an idea of what we were looking for. He then sent us a packet with helpful information on the house buying process. Marco was proactive in maintaining communication with us and the other professionals throughout the process and was responsive to our questions and concerns. The market in Monterey County can be very competitive, but with Marco's knowledge and help, we found our perfect home. I would not hesitate to work with Marco again and would recommend him to friends and family!
---
Marco is very knowledgeable with today's market…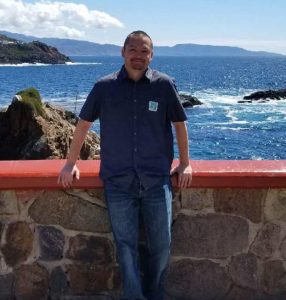 Hector Suarez
Gonzales, CA
I put my house up for sale in early December 2018, the house was sold by early January 2019, Marco is very knowledgeable with today's market and he knew exactly what to do when it came time to selling my house, I have already recommended him to my friends and family, will definitely be working again with him in the future.
---
Among the best that I've worked with…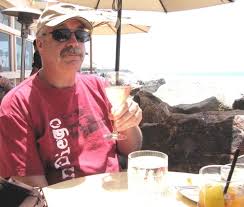 Hal LaFlash
Royal Oaks, CA
It was a pleasure working with Marco Lopez on our recent real estate transactions. I advised our son and daughter-in-law on their first home purchase. Over the last 37 years, I've been through 13 real estate transactions, so I have experience working with realtors. Marco was among the best that I've worked with. Marco was determined to represent his clients interests, but in a very professional manner. He brought his real estate expertise and his understanding of a first-time buyer's needs. We had to make offers on two different properties because the sellers thought a seller's market meant they didn't have to share in major repair costs. He negotiated with the sellers' agent, but when we couldn't reach an agreement, he agreed that we should withdraw the offer instead of saddling the young buyers with major repair costs. The second offer looked to be headed in the same direction, but Marco worked to negotiate and bring the two parties together. When the transaction had the potential to stall due to an impasse, he worked with the sellers' agent to take the difference out of their commissions rather than let the deal fall through. Marco's customer service continued after the sale, too. He contacted the buyers more than a month after the close to see if he could help in anyway. We took him up on the offer and had him chase 30-year-old old plans at the county, which he successfully delivered in short order. We would use Marco's services again when we need real estate services in the area.
---
Made the process of home buying smoother than I anticipated…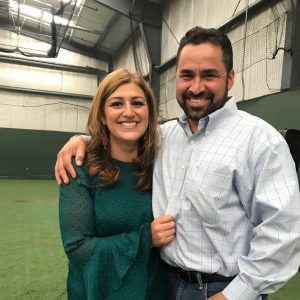 Augustina Leyva-Garcia
Salinas, CA
My husband and I sought out to buy our first home. Marco guided the pathway to the home buying process by connecting us with helpful staff at a lending provider. Once approved, Marco found a house that met our needs, our desires and our budget. He was able to work with the seller to have our offer accepted with the conditions we set. Marco walked us thru every step. He explained inspection reports, appraisal reports, etc. He made the process of home buying smoother than I anticipated. We are extremely satisfied with the personal and professional attention Marco provided our family in helping us move into our new home.
---
I highly recommend Mr. Lopez…
Juana McCrary
Salinas, CA
It is my pleasure to write a letter of recommendation for Mr. Marco Lopez. I had the pleasure of knowing Mr. Lopez when I was beginning the process of selling my condominium; from the beginning to the end, Mr. Lopez demonstrated Knowledge, professionalism, confidence and enthusiasm about  the process of selling my property. His guidance, knowledge along with bilingual skills helped me navigate the entire process in a very smoothly manner.  Selling real estate is a stressful process but with Mr. Lopez by my side this was not the case, that is why I highly recommend Mr. Lopez as a Real estate Agent.  Thanks Mr. Lopez for all your help. Sincerely,
---
Great to work with…
Marco was great to work with, kept us up to speed and was always at our call. I would definitely use him in the future.Thank you Marco!
---
Goes out of his way to help you…
Maria Jaime
King City, CA
I highly recommend Marco he really knows his job and does a great job, from taking the time to explain the process of buying a home to making you feel at ease during the scary process. He is on top of everything and goes out of his way to help you get your dream home.
---
Very skilled negotiator…
Carrie Stork
Soledada, CA
Marco is a really nice guy. He is also a very skilled negotiator. He negotiated for me such that I saved thousands of dollars. He made it possible for me to buy my first house. The only thing I would ask him to consider is maybe provide some kind of booklet or something for first-time homebuyers explaining all the terminology, the general process, and a general timeline.
---
Work very hard for us.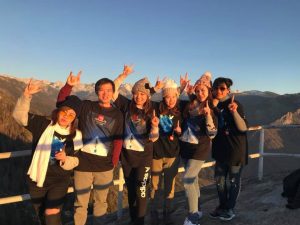 Jane Sawadpeera
Salinas, CA
He work very good and work very hard for us.